Corporate Video Production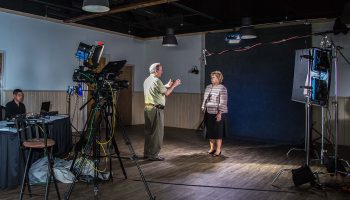 All Pro Media is a corporate video production company that serves business customers throughout North Carolina including Raleigh, Durham, Greensboro, and High Point. We create stunning videos, allowing your company to benefit from the explosion of online video. Did you realize that the average American now consumes more than 240 online videos per month? Every corporate video we produce is designed to present an engaging story that promotes your company brand image and conveys your message. We create marketing videos, product demonstrations, customer testimonials, commercials, and documentaries that will catch your audience's attention.
New Corporate Video Look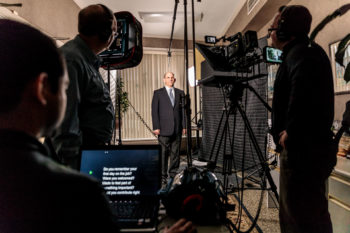 Creating videos that will get and keep the attention of viewers takes creativity, planning, and the right equipment. We use the most current techniques and equipment available such as the highly acclaimed Canon 5D Mk III camera, and the Sony FS7 4K camera. Its use provides greater dynamic range and light sensitivity, while the lenses we employ allow better "depth of field" control. This technique virtually separates the talent or product from the background. Combining selective focus with controlled camera movement and post production techniques such as color grading results in a look that you would expect to see at the movies. This is the new look of corporate video.
Production Techniques
As a full service production company specializing in corporate videos, All Pro Media has handles all aspects of the video production process.
Script Writing
Pre-Production Planning
Casting Talent
Studio & Location Production
Video Editing
Motion Graphics
Color Correction
Visual Effects
Licensed Production Music
Video Finishing
Video Duplication
At All Pro Media, we handle your production from start to finish, leaving you with peace of mind and guaranteed satisfaction.