Live Video Streaming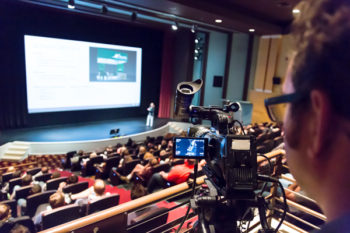 There are a lot of online video tools available today. However, when it comes to broadcasting live video to remote locations, those solutions can often go flat. All Pro Media provides a total solution for webcasting (also called videocasting) to your audience. Our team will coordinate all the details – from specifying and checking location bandwidth, to setting up a password protected private web page for your associates and remote sites to view. Your audience will see the presenters and other materials, such as PowerPoint slides and videos, in a professional production, designed to make you and your executives look good.  The video can be set up in layers, such as putting the presenter in the corner of their presentation slides.  All Pro Media's live streaming video production services include our professional team with: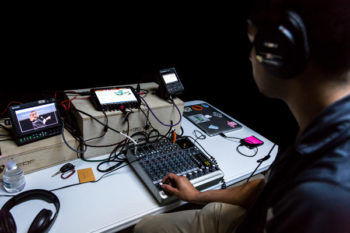 One or more broadcast quality HD video cameras
Direct patch to PowerPoint and other presentations
Wireless mics and PA system
Video projector(s) and laptop computers
Various lighting options available
Webcasting makes a lot of sense for companies and organizations trying to get their message out to a national or international audience.  All Pro Media has the people, the skills, and the equipment to broadcast your live video meeting well. Give us a call or email for a free project quote.