We are hired guns when it comes down to it, so when accepting an offer for a gig the subject matter is the least important detail.  That doesn't mean we don't draw lines, but we've never been approached with a taboo event that would hurt our business. We have been solicited by some pretty interesting groups though, and the most recent takes the cake — and it is a flat cake.
A group from the Flat Earth community approached us about Live Streaming and Recording their first ever conference. Live Streaming is something of a specialty for us, so we were up to the task.  But the job required a bit more than just an ethernet cable, so we assembled our crew and got to work.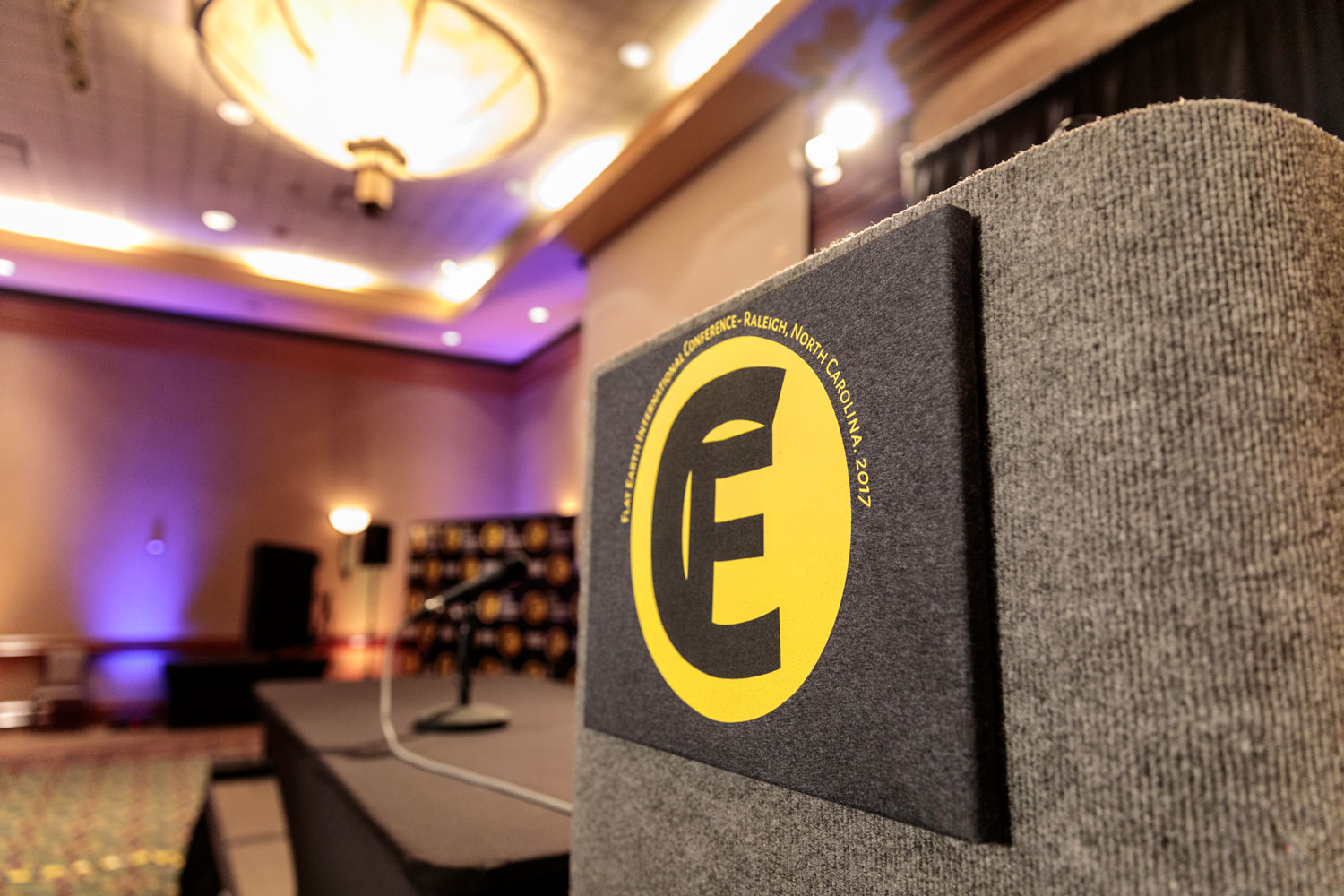 FEIC
The Flat Earth International Conference was held last week in Cary, North Carolina. Cary has been a fast-growing town for over twenty years now, and it is a bedroom community that is considered the safest in America.  It attracts many residents who work in the Triangle. Cary is a great host for conferences, so the Flat Earth folks found a good fit for their gathering.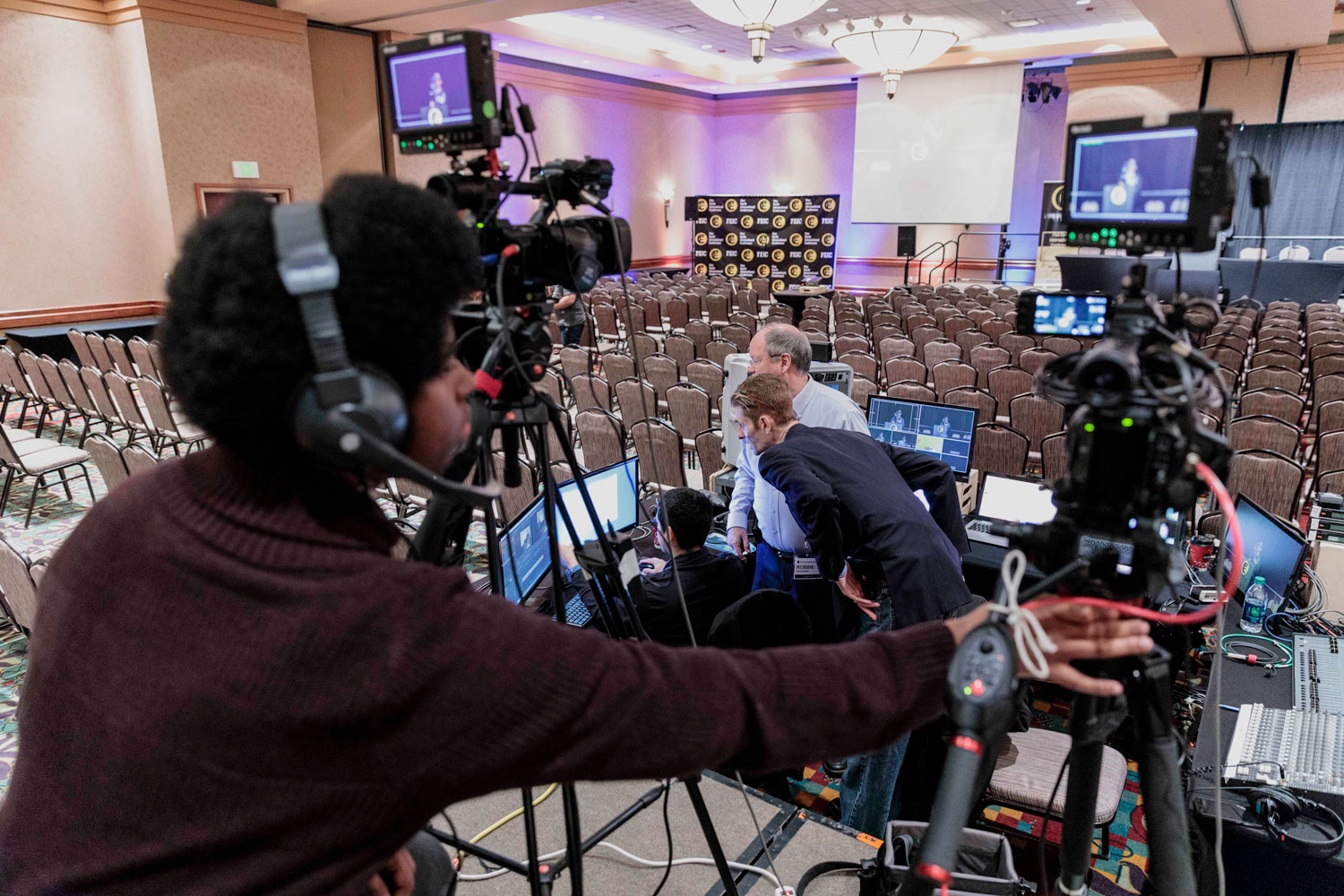 Our Job
Our job was to run any Audio and Video (including PA), control the lights and perhaps most importantly Live Stream the whole program on WireCast throughout the globe.  Within each of those tasks, there were multiple jobs that needed to be done.  We brought a 4-man crew, and we were pushed to our limits trying to keep up and run a smooth show.  Let us first break down the setup.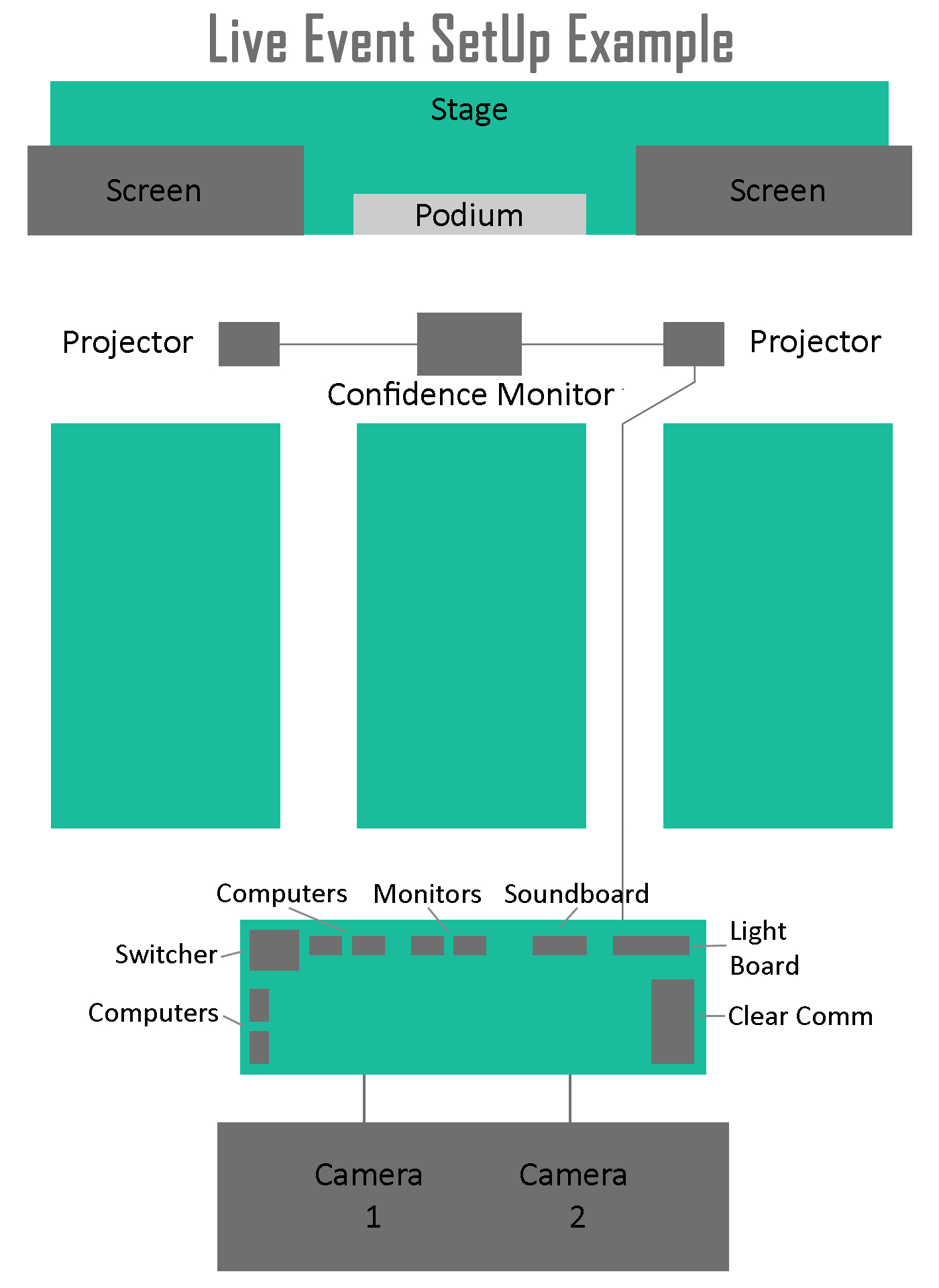 The Setup
Above you can see the diagram to get a better idea, but I will take us though it as well, staring front to back.
On the Front wall beside the stage the Embassy Suites had two ceiling mounted pull-down screens for our HD projectors.  We had three wired mics on stage, and a confidence monitor hidden on the floor in front of the podium for the presenters. All of this was connected to our control area in the back.
The audio ran through our 16-channel Mackie sound board. Along with the wired mics, we had one wireless head piece for the MC. Three more wireless lavaliers for the presenters. We also placed two wireless handheld mics in the aisles for the Q&A portions of the program. As stated before, we also ran PA, which means we had to monitor sound for the house as well as the levels for our recording and mics.
We sent sound to our cameras and our Black Magic switcher.  The switcher turned out to more versatile than we had previously imagined, and for that we are very thankful.  From it, we could deliver quality sound to the Wirecast and for the recording they needed at the end of the conference.
It is a lot to interface, and without our Black Magic it is impossible. We had one desktop computer and three laptops also connected and controlling difference aspects of the program.  Live graphics had to be created and imposed for the presenters and the WireCast.
Each individual had some sort of video or PowerPoint to accompany their presentation, and we had to stream that as well. During all of this, one our crew members switched back and forth between all the needed data to record one seamless presentation of the conference. We recorded that to our Black Magic Monitor/Recorder.
The Live Stream went exceptionally well, and those who subscribed were able to be a part of the fun as much as possible. That is the point of a Live Stream, and we take great measure to ensure the viewers are not disappointed.
To communicate with each other, we brought our Clear Com base station with headsets and belt packs.  It's important to be able to talk quickly without moving away from your station.  It also makes you feel like you are piloting a helicopter, and that appeases the child in all of us.
We collaborated with another company who provided lighting that we controlled remotely.  This was the easiest job considering they didn't integrate a difficult light show into the program.  So, it was a basic turn on at the beginning of each day, and turn off before we leave kind of task.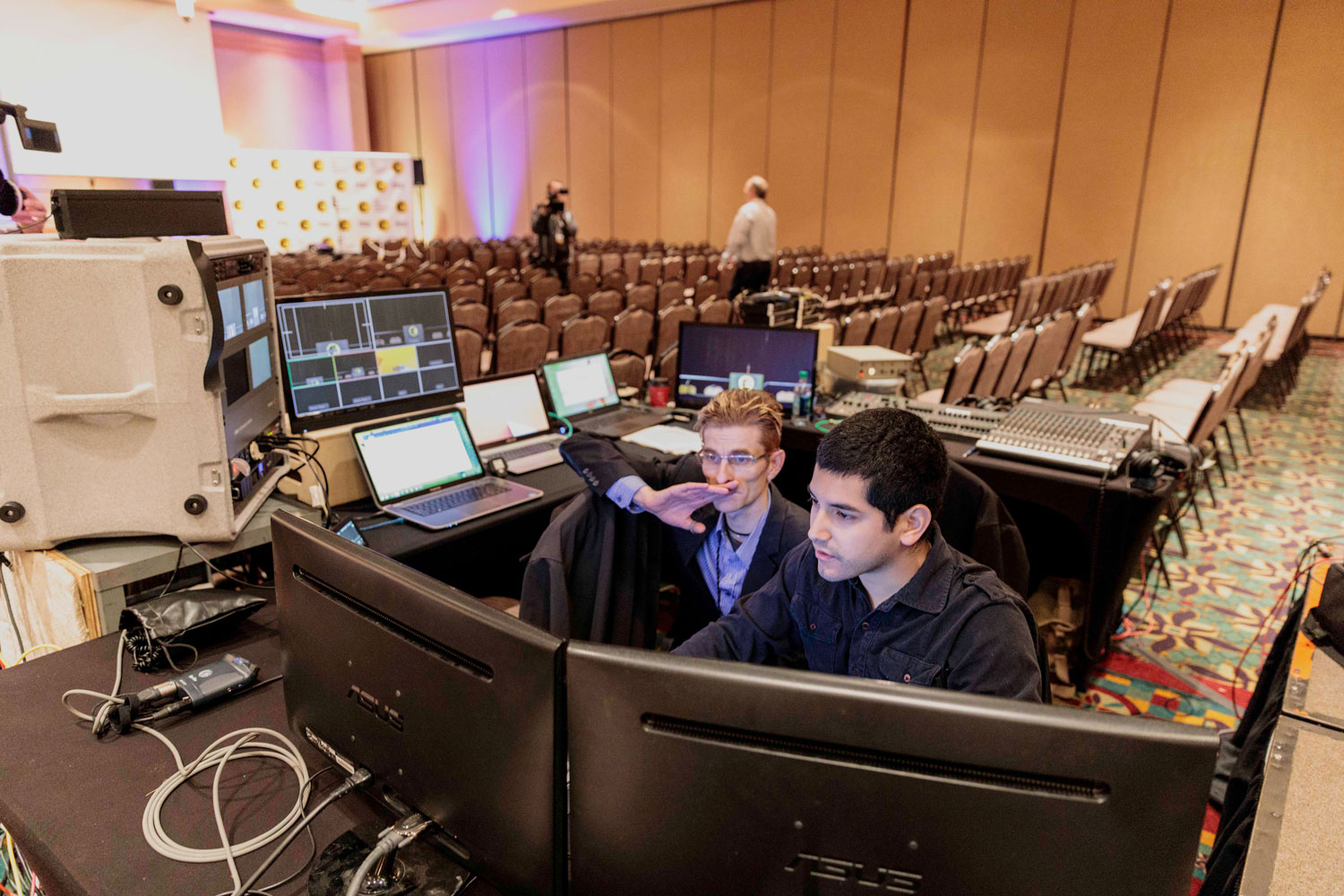 Overall
Overall things went very well and without a hitch.  That doesn't mean we didn't have a hiccup or two, but nothing substantial or noticeable. For their first conference, it was exceptional and all attendees and hosts were happy.
Over 500 subscribers tuned in around the world, and their finished program was delivered the same night after the conference.  It was a success to put it short.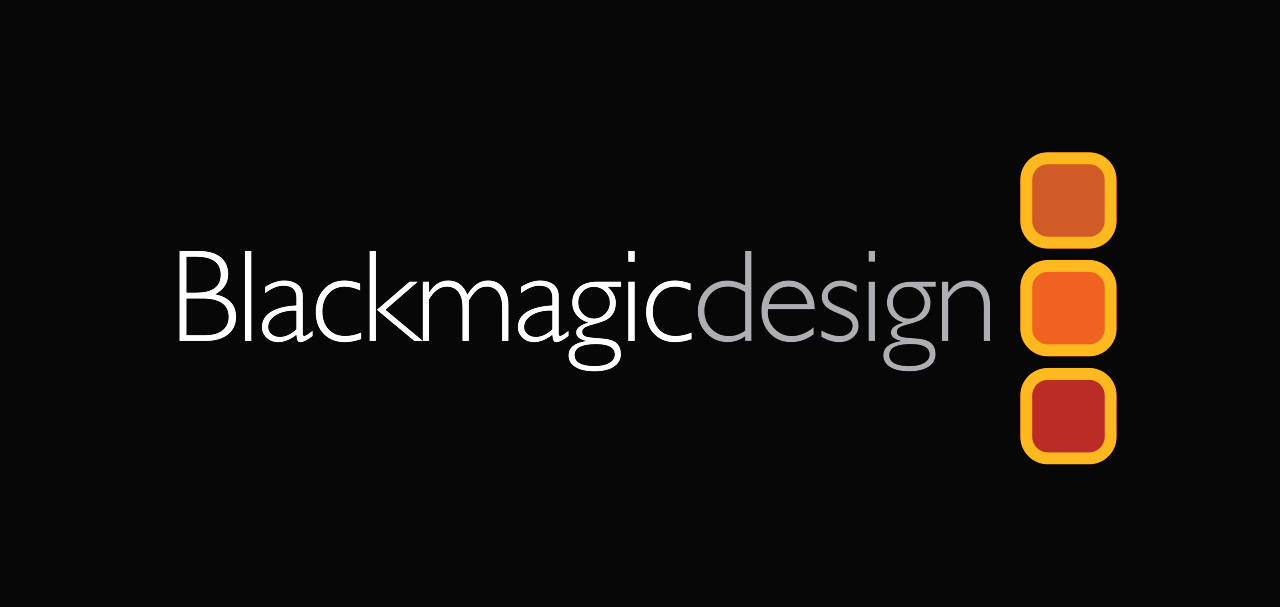 Black Magic Design
You have read the words Black Magic a few times by now, so I'll spend some time explaining why we use their products. First, they are as reliable as you'll ever need.  Whether it's our switcher or monitor/recorder, they haven't let us down yet. The switcher is also easy to modify if you want to change your setup.
Black Magic Design makes great quality products, so check them out if you are in the market. They design all sorts of tech, including great cinema cameras as well.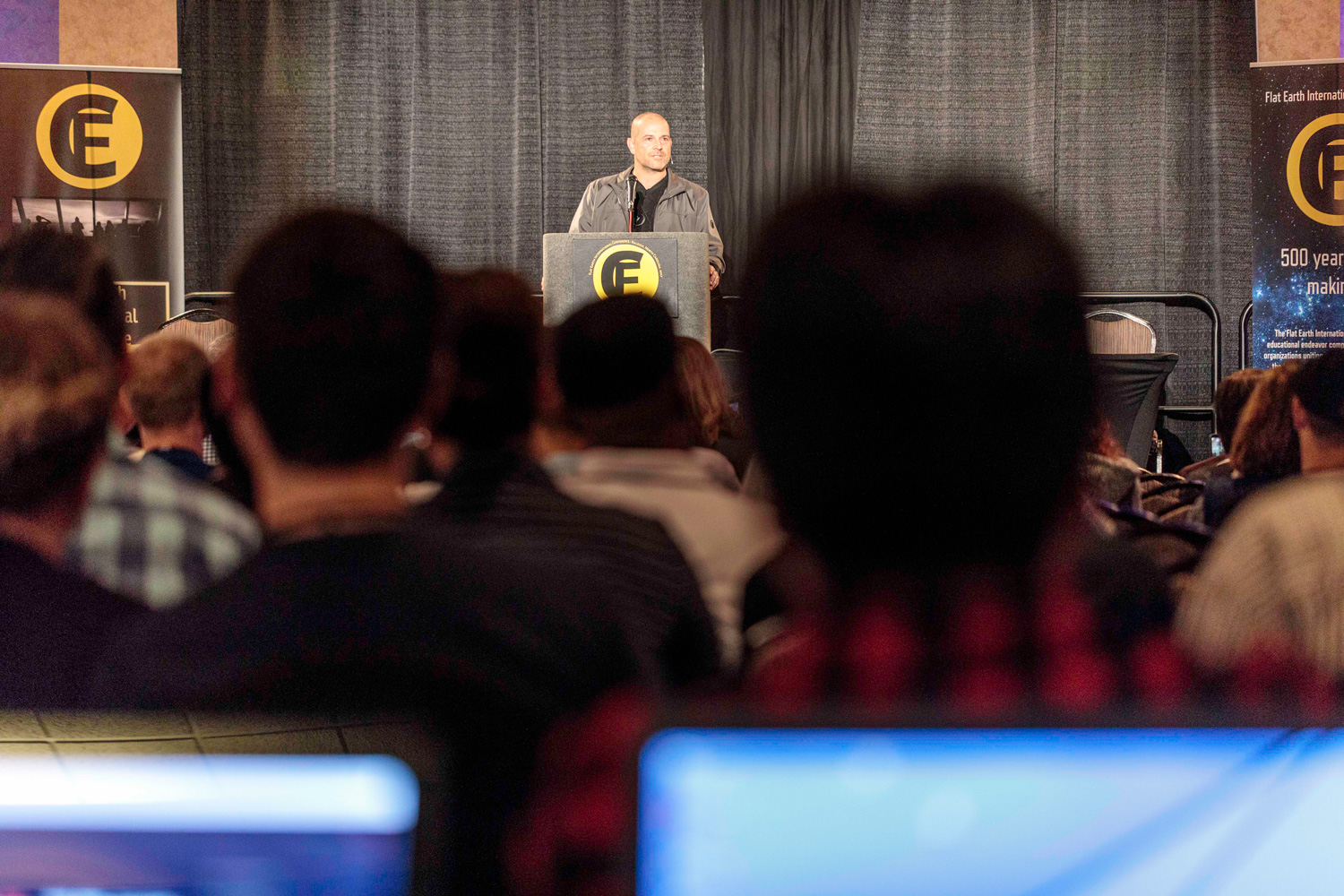 Concluding Thoughts
We had a job to do and we did it. It's that simple. Our task was not to pass judgement or to agree, they just needed good tech support to spread their message on the platform for which they paid. Throughout our time with this group, we met some fascinating characters.
Many of these people were smart and kind and willing to talk to whomever would listen. The way we looked at it, we wanted to make sure those men and women could be seen and heard well.