Creative Services and Strategy for Video Production, Web Design and Advertising in North Carolina
Whether it is video production for promotional videos, search engine optimized website design, or advertising campaigns developed across TV, print, and radio, we help North Carolina businesses communicate their message every day. Let us help you too!
Request a Free Proposal
Video Production
Web Design
Advertising
Some of our clients, large and small:
Featured Post
How Do I Know If I Need a Website Redesign?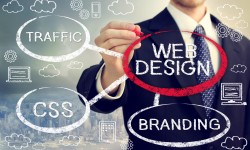 You've got that shiny, new website up and operating. Everyone's excited about the new look, and you're expecting sales to increase proportionately. Now you don't have to worry about that website for a long time. Right? Actually, that kind of thinking is what can get our customers in trouble. Quite often, we find that many businesses consider their website a one-and-done sort of endeavor. Once… Continue Reading »