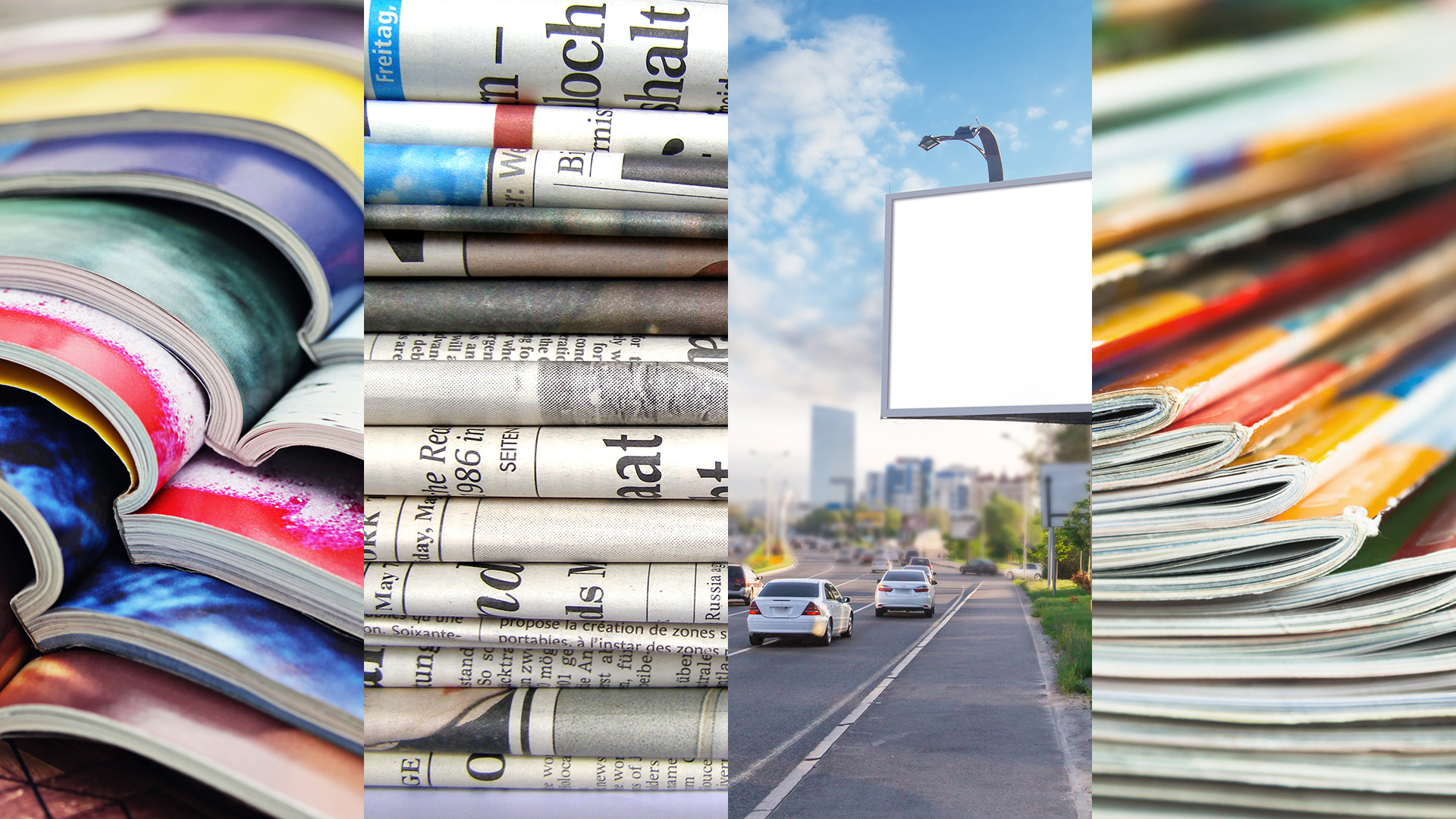 Advertising using print and signs is older than the printing press, yet is still a valuable part of today's marketing strategies. Regardless of the medium, it all starts with the right concept, captivating design, graphics, and ad copy. All Pro Media creates print designs for:
Newspapers
Magazines
Billboards
Brochures & Flyers
Trade Show Signs
Maximized Return, Minimized Investment
In addition to design, we can help you place your advertising media. Our research will help find the best way to reach your target audience effectively. Additionally, our coordinated approach to your advertising message and design across multiple forms of media – print, television, radio, and the web – will leverage your effectiveness. Working together in this way will help your total advertising investment achieve exponential results.
Call All Pro Media today for a free quote.