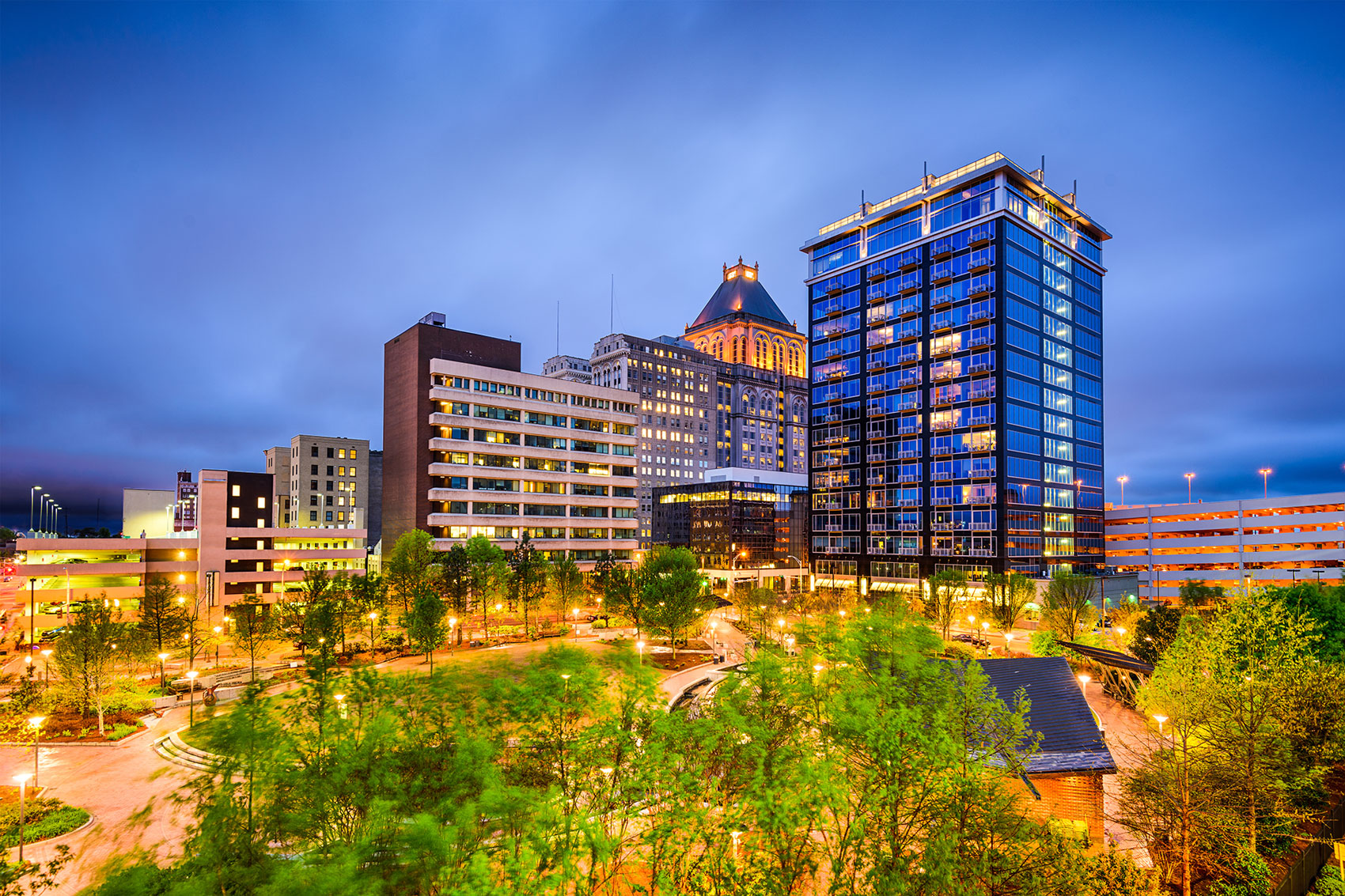 Video Production in Greensboro & High Point
Since 1990, All Pro Media has provided video production services to clients both large and small in Greensboro and High Point. All Pro Media is located only 20 miles from downtown Greensboro, and our crew is readily available for any on-location production. Recent projects in Greensboro include video production for Triad Clinical Trials, Quick Cash Pawn, and Accordant Health Services. Call us for a free consultation: (336) 229-7700.
Greensboro / High Point Corporate Video Production
All Pro Media specializes in corporate video production. Every corporate video we produce is designed to present an engaging story that promotes your company brand. We use the most current techniques and equipment available such as the highly acclaimed Canon 5D  Mk III camera. We are also now equipped to shoot in 4K ("ultra-HD") with our Sony FS7 camera. When you hire All Pro Media for your corporate video production, we work with you every step of the way. That includes pre-production planning, script-writing, casting talent, video editing, color correction, visual effects, and more. Make All Pro Media your choice for corporate video production in Greensboro and High Point.
Greensboro / High Point Video Crew
Are you flying into Greensboro for a video production, or simply looking to hire a local crew? All Pro Media has your back. Our video production crew is cross-talented. We have worked on reality TV shows, documentaries, national commercials, corporate videos, location B-Roll, interviews, trade shows, news, live event productions, and much more. We are located only 25 minutes from downtown Greensboro, and can be available for your next production. Hire All Pro Media as your Greensboro or High Point video crew.
Accordant Health Services
Apple Rock Displays
Bryson Industries
Christ United Methodist Church
Foundation Works
Green Ford
Guilford County Finance Department
Intertech Corp
Junior League of Greensboro
Labonte Chevrolet
Lambeth-Troxler Funeral Home
Selfless Live Game Show
Smith Moore Leatherwood
Triad Clinical Trials
TWC Financial
UNCG
Quick Cash Pawn
Wrangler
Driving Directions from Greensboro
Although we are happy to come to you, here are the driving directions to our office in downtown Burlington:
Take I-85 North/I-40 East to Burlington exit #145.
Turn left and follow Maple Ave about 2 miles to downtown area.
Turn right on Spring Street.
All Pro Media is 1/2 Block on right.