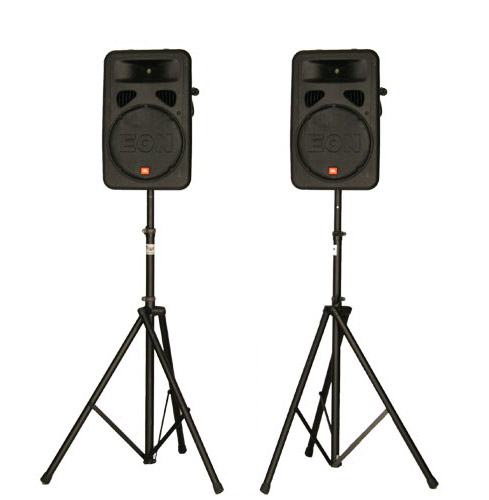 JBL EON G2 15 SPEAKER PA SYSTEM
Includes 2 x 15″ Speaker Monitors, 2 stands, Soft Speaker Cases, Soft Stand Case, Audio Cable, Power Cords.
300 W low-frequency and 100 W high-frequency (bi-amplified) – actual power delivered to the drivers
Built in 3-input mixer. One balanced mic/line input, two .25 in phone line-level inputs. Two-band equalization.
Balanced loop-through/mix output.
Day Rate: $110
Weekend Rate: $170
Week Rate: $330