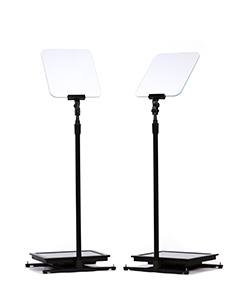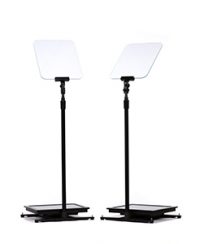 StagePro Presidential Teleprompter (Pair)
Deliver your speech with Presidential quality and appearance.
The StagePro Presidential Pair design is very easy to setup. The reversing monitors allow for prompting using text or presentations.  The included Flip-Q Pro software for PC and Mac and 2 teleprompters are included, along with a distribution amp and 25 foot extension cables. The included monitors offer a variety of inputs including VGA, composite and HDMI. The lightweight, long life LED backlit display offers a bright image.
Day Rate: $300
Weekend Rate: $450
Week Rate: $900