Our client wanted a colorful, energetic video. With a vibrant product like Fruit Shoot it was an easy feat. We captured bottles transform from shapeless plastic molds to bright containers of fruit drink. You just cannot imagine how fast these bottles move.
Bottles whizzed over our heads. They were fast. 800 bottles a minute fast. We weren't getting booed at an amateur talent contest; we were at the PepsiCo bottling factory in Garner NC, one of the 5 largest Pepsi bottling plants in the US. We were shooting bright red bottles as they shot by on their way to get filled with strawberry Fruit Shoot.
UK-based soft drink supplier, Britvic, recently struck a deal with PepsiCo to produce the popular children's drink in the United States. Britvic wanted a video to celebrate the partnership and asked All Pro Media to film footage of the bottling process they would then add to interviews and other b-roll footage for their video produced in the UK.
Fruit Shoot is not carbonated, but we learned to prevent the carbonated products, like Pepsi and Mt. Dew, from exploding at those high velocities they are kept extremely cold.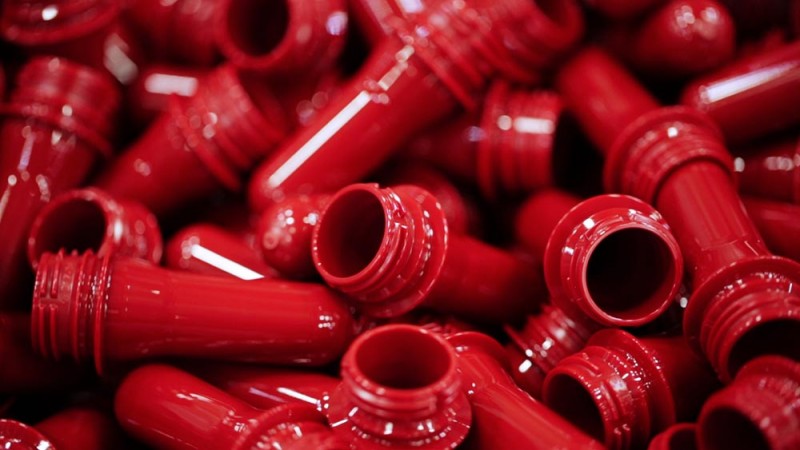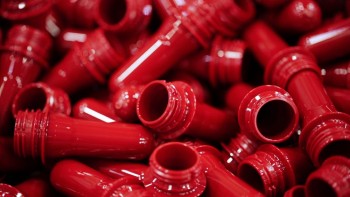 We shot most of the footage hand-held using our trusty Canon 5D MkIII on a shoulder rig, but also got some nice smooth dolly-like movement with our camera slider. We also used the shoot as an opportunity to use our new 100mm Canon macro lens that allows for extreme closeup focusing.
This is an absolutely beautiful lens and was perfect for getting detail shots of bottle labels and shots of the product with a creamy out of focus background.
One challenge of the project is that the PAL standard for video in the UK specifies a different frame rate than US standards. While the cameras we have at All Pro Media are perfectly capable of shooting both standards, we did have to be aware of a certain video issue.
For some nerdy reasons having to do with differing electrical voltages, but beyond the scope of this article, shooting in fluorescent lighting situations in the US using the PAL standards can cause some really ugly strobing effects on video footage if you're not careful.
This flicker may be imperceptible on small filed monitors, but can definitely be noticed on a TV. Fortunately we knew about this potential hazard so we made sure to do some testing before-hand to prevent any issues. Disaster diverted!
Following the video production Stephen Nightingale, Investor Relations Executive at Britvic PLC had this to say. "The All Pro Media team was great! Not only did they step in at a day's notice, they shot some great footage, providing content beyond what we had asked for. The finished product was a huge success for us and All Pro Media really helped us to achieve that!"
Here is the full video produced in Great Britain which includes footage that we shot on the floor at the PepsiCo bottling plant.