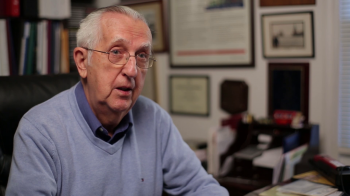 Burlington North Carolina may be small but with 120 years under its belt, it has a rich history. The town originally known as Company Shops changed its name to Burlington in 1893. It has since seen some incredible events and played host to several celebrities. To commemorate and preserve its history the City of Burlington sought to produce a video that would capture Burlington's journey from steam engines and roaming bulls to the modern and progressive city it is today.
"This is going to be such a treasure for our community!"
Rachel Hawley, Public Information Officer, City of Burlington, NC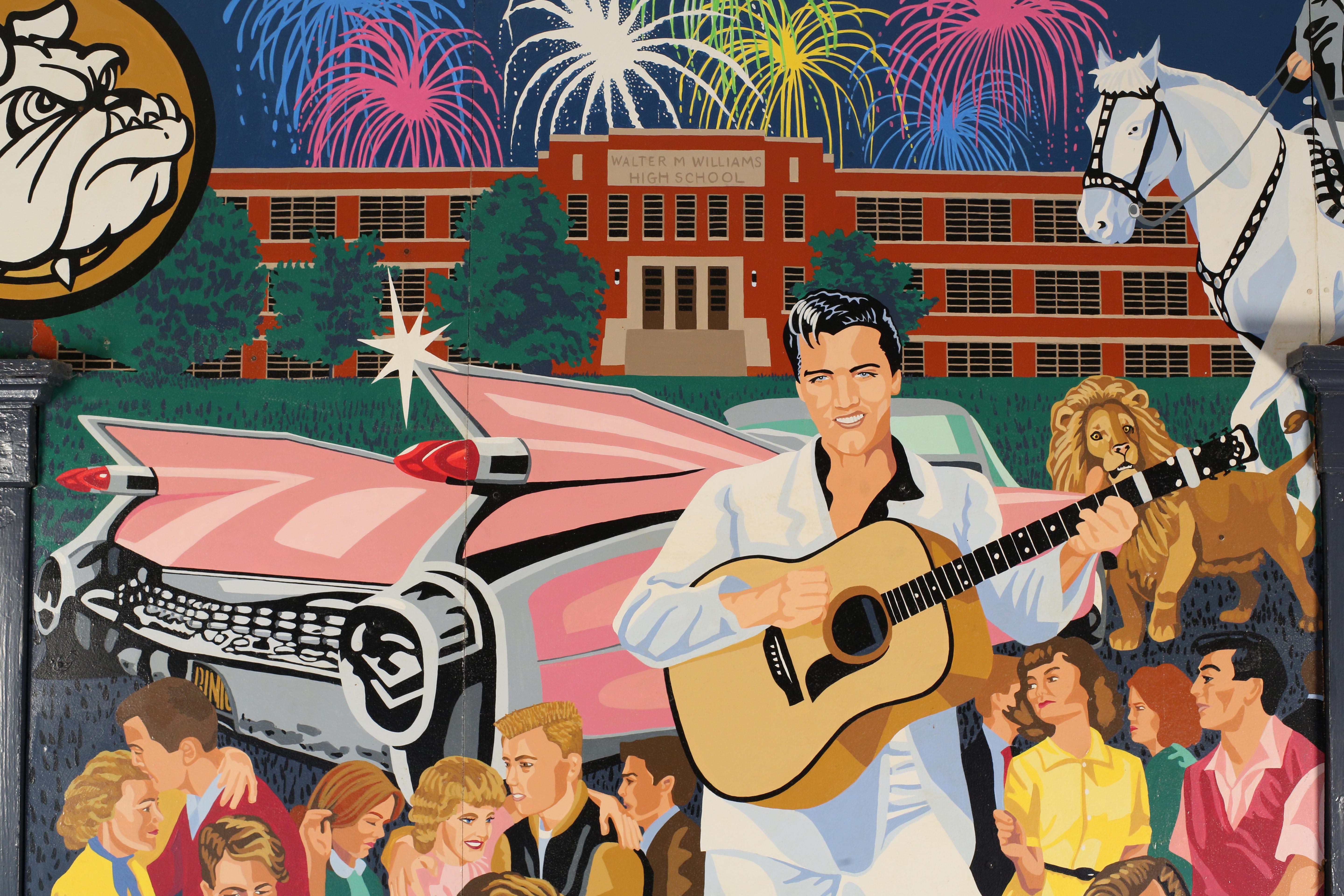 The Burlington Mural
The centennial celebration in 1993 honored Burlington with a mural painted in the historic depot by local Artist Rodney Moser. The mural covers four walls in the depot and represents 100 years of Burlington's history. The City of Burlington wanted to preserve the mural and the knowledge of Rodney Moser and Don Bolden, Editor Emeritus of the Times News, through video.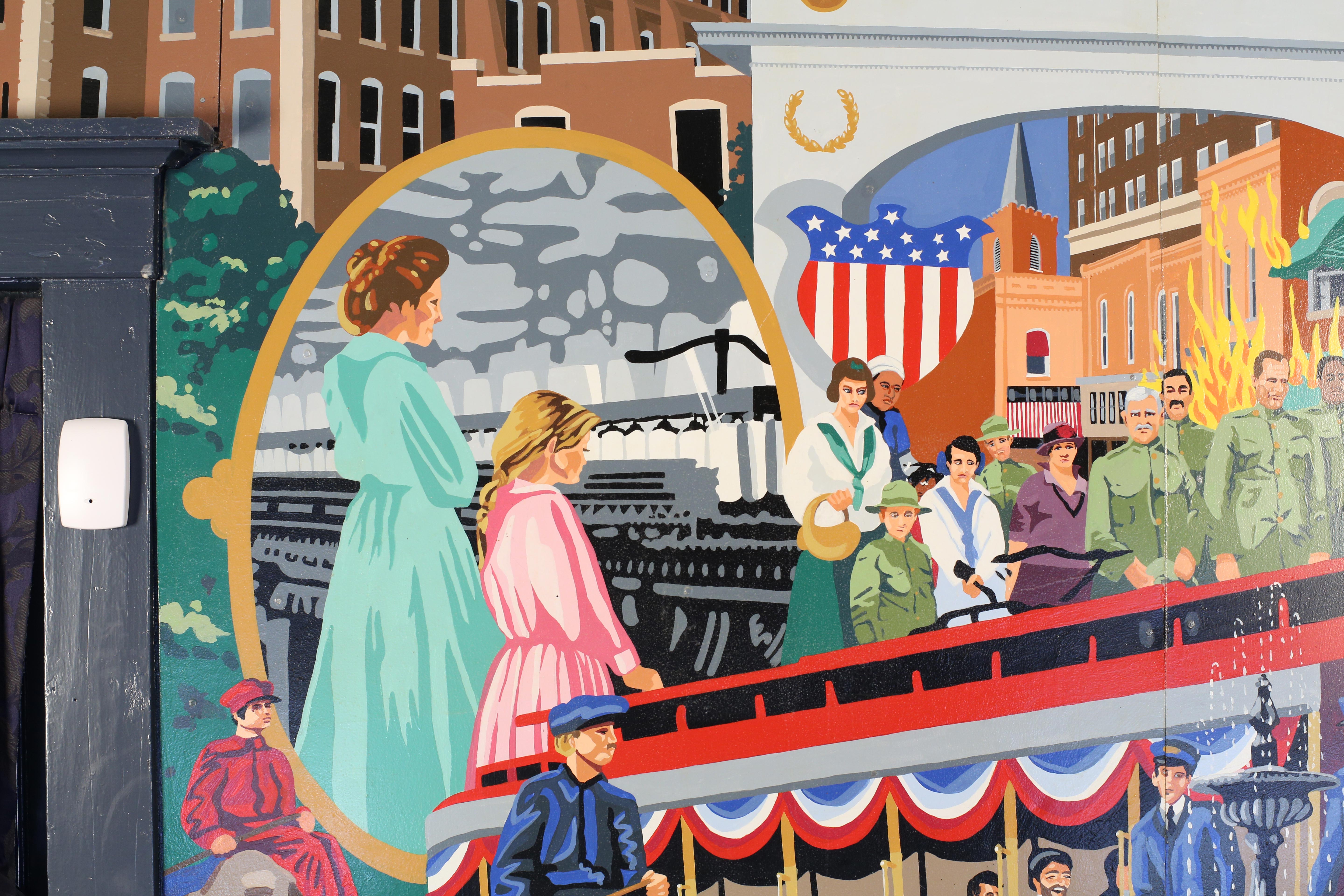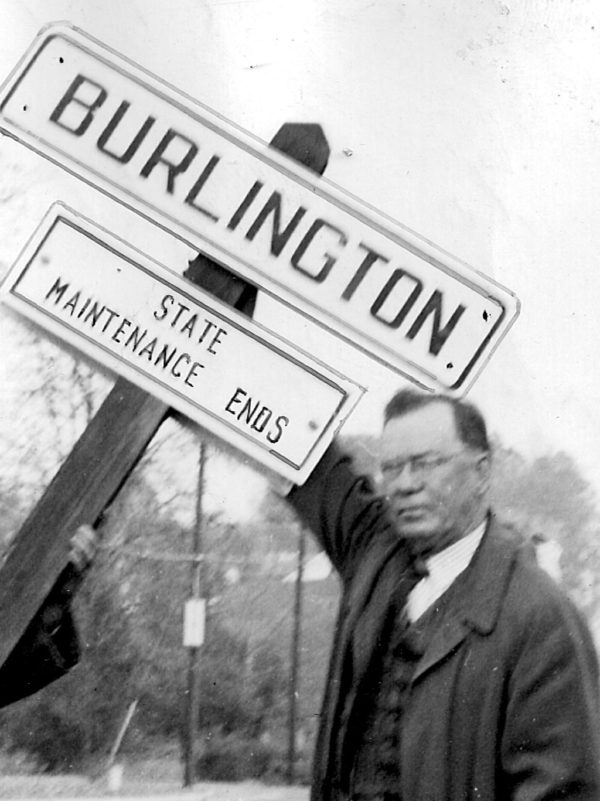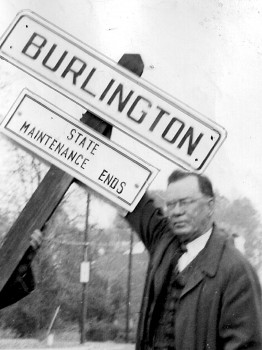 High resolution photos were taken of the mural using our Canon 5D MK III. Since the mural extends up to 10 feet high, a camera jib was used to position the camera and keep it parallel to the wall.
Historic photos, some dating back 100 years or more, were graciously provided by Bolden and Moser. In addition we located numerous photos and videos from UNC Chapel Hill, Walter Williams High School, May Memorial Library, and various other resources. Interviews with Bolden and Moser, conducted in their work spaces brought out many interesting details about key events in Burlington's history.
HD Editing Suite
The real magic occurred in the editing process. The photos were set in motion as Burlington's history was told by both male and female narrators. Each decade was set to period appropriate music and enhanced by sound effects to take the audience back in time. The first-hand accounts and anecdotes as told by Bolden and Moser were woven together with the rest of the production, adding an element of personal interest to the story.
"I was completely touched and honored! You guys have done a beautiful job and are to be commended! My hat is off to all of you."
Rodney Moser, Burlington Historic Mural Artist