All Pro Media is excited to announce the addition of a Sony FS7 4K video camera to our arsenal. Although shooting in 1080p (HD) is currently the industry standard, there are several advantages of shooting in 4K. Most importantly, shooting in 4K for HD productions significantly increases the image quality and expands editing possibilities in post-production.
The Difference Between 4K and HD Footage
The main difference between is the resolution and color precision. It's called 4K footage because it has about 4,000 pixels horizontally and has four times as many pixels as HD video files. Converting 4K footage to a 1080p production greatly increases the production value. "Shrinking down 4K footage to be 1080p is a night and day difference in detail and quality," said Lee Morris, cofounder of Fstoppers.
Another major difference between is the quality of still frames. Most 1080p footage looks  low resolution in still frames. However, the footage has a high enough resolution to capture still frames that are good enough for website and print use. "4K videos' ability to use any single frame as a high-res image allows photographers to now capture both without having to compromise quality," said Brian Pridgeon, director of Product Marketing Management at SanDisk.
Editing Capabilities with 4K Footage
An advantage of shooting in 4K is the variety of editing capabilities the high-resolution provides. With 4K, we have the ability to create close-ups from wide shots while maintaining HD resolution. More cropping options are also available without compromising quality. In post production, video effects like video stabilization can be used with "no discernible effect on your finished video." Easy small pans and zooms can also be achieved without extra tools. With 4K, we can zoom in and out while editing for perfect pans, or create other movements in post while maintaining flawless resolution.
"These new technologies enable users to capture the sharpest video footage yet and edit without fear of losing quality," said Brian Pridgeon.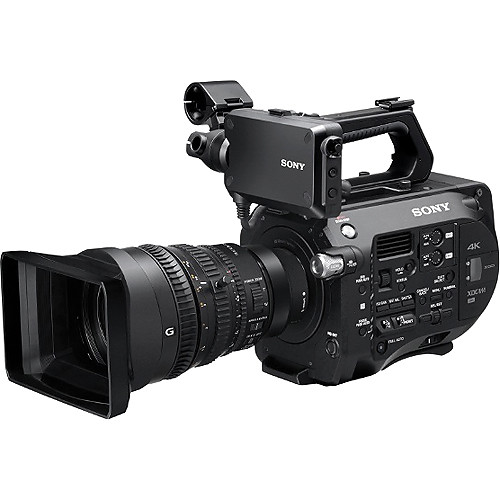 Future-Proofing Work
One of the best parts of shooting in 4K is that it "future proofs" your work. Unlike 3D, it's obvious that 4K is the future of video and will still improve your videos today. "If you're shooting for a market that could span 10 years or more." –said corporate filmmaker, Matt Davis.
We're extremely excited to start incorporating our Sony FS7 4K camera into our productions at All Pro Media. Paired with our new HP Z440 Edit Work Station, we can now achieve production value that is far ahead of the industry standard.