When California-based video director Miguel De Leon rented video cameras to shoot Carnaval Carolina, an annual Latin music festival in Charlotte, NC, he called on All Pro Media.
The video team at All Pro Media records many events, and creates corporate video and footage. But if you have the talent and experience to manage event recording and video footage, we can provide professional equipment to suit both your needs and your timeframe.
De Leon rented three JVC GY-HM750 cameras, including tripods, AC power supplies, batteries, chargers and other accessories. De Leon also added the studio remote zoom and focus, which allows control of the camera from a comfortable position.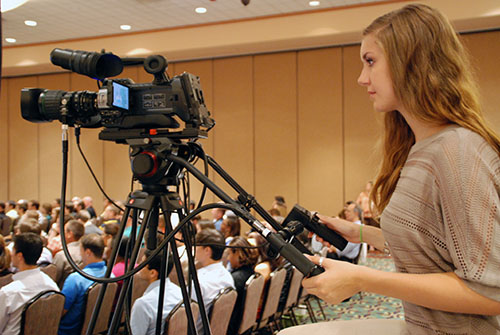 Traveling with bulky equipment and gear from coast to coast is often not practical. That's why De Leon opted to rented video cameras locally, rather than transport expensive equipment cross country. De Leon specializes in music videos for the Hispanic market, and has directed videos for highly recognized Latin music artists like "El Chapo de Sinaloa" "Huracanes del Norte" and "Dareyes De La Sierra".
Carnaval Carolina, held on June 15, is considered one of the most popular Latin events in the country with more than 40 on-stage performers including Rio Roma, Gerardo Ortiz, and Alicia Machado.
The post-event broadcast will be aired on Univision and Galavision. Both are U.S.-based Spanish language broadcast television networks aimed at Hispanic and Latino Americans with programming that includes telenovelas, drama series, sports, sitcoms, reality and variety series, news programming, and Spanish-language feature films.
All Pro Media offers a variety of equipment including cameras, audio, lighting, projection, production monitoring, grip and support equipment for day-long, weekend or full week rentals. Whatever your needs, we are here for you. If you're interested in audio video equipment rental, please contact us.