At All Pro Media, we have a rich variety of production equipment to help achieve the perfect look for every video. Every tool used on a video shoot has its purpose, but the jib crane is one of our favorites. The jib is especially versatile and can produce a multitude of unique effects.
So what exactly is a jib crane?
Put simply, the jib is a large crane that operates a bit like a see-saw. The video camera is placed on one end, while counterweights on the opposite end are used to balance the camera in the air. All Pro Media's jibs can raise cameras to a height of 10 feet on a standard jib, and 16 feet with an extension.
With a jib crane, the different possible camera affects are almost limitless. Using a jib, one can add drama to product shots, get extreme high and low angle shots, create dynamic scene transitions, achieve artistic shots, and shoot smooth motion over obstacles (such as furniture). By creating camera movement with the jib, one can add perspective and viewer interest. Each camera angle can create a unique effect as well. For example, in the high angle, characters can seem small or weak. Low angle shots can create the opposite effect. The possibilities are endless.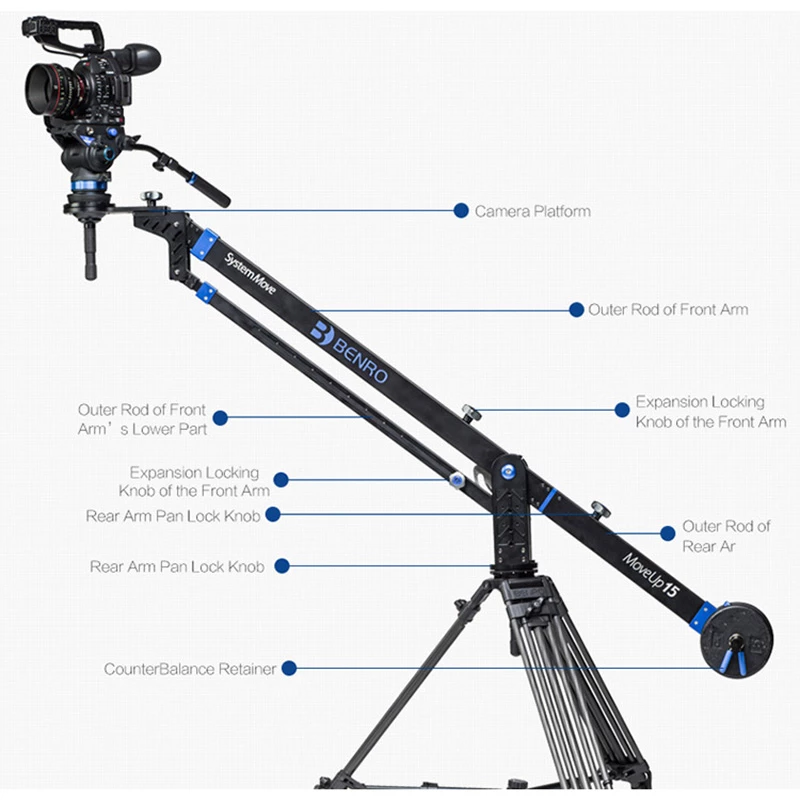 The very best part of using a jib crane is that it adds high production value for little effort and a reasonable cost. It's extremely easy to set up and break down (under 15 minutes) and doesn't require tools for assembly. When you're finished with the jib, the sections can be stored in carry bags with straps for convenient transportation.
If you're planning a video shoot, consider adding a jib crane to your production. Jibs are easy to use and dynamic. You can also rent a jib crane from All Pro Media. Our jibs can be equipped with a remote control pan/tilt head, an LCD monitor and assorted counterweights to balance a variety of cameras.
To learn more about the jib crane or any of our other video production equipment rentals visit www.allpromedia.com/rentals. Be sure to watch our video below which explains even more uses for the jib!